"I believe in creating long lasting homes with personality."
– Owner & designer Minna Hildebrandt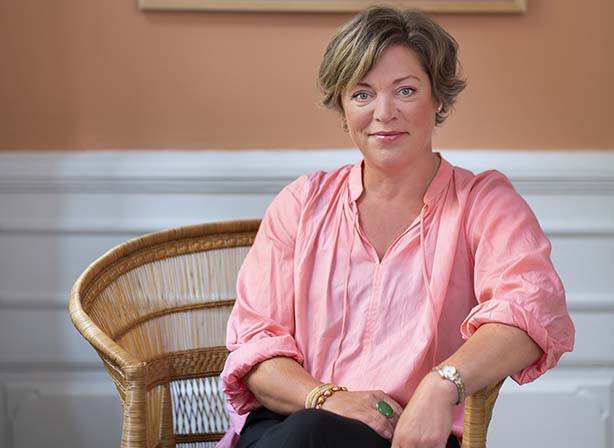 IT ALL STARTED IN THE SUMMER OF 2004    
I have always been fascinated by the beauty and colours of India and intrigued by the traditional crafts, which are still very much alive. I like the fact that the products I present have a story and has been created by real people rather than mere machinery.
My real passion is the Indian patterns of paisleys, florals, borders and repetition of motifs, and the art of block-printing was a love at first sight for me. My collections of block-printed home textiles are of the best quality block-printing available in India today and have been designed and produced in collaboration with the finest craftsmen.
THE ART OF BLOCK PRINTING  
The art of block printing is thousands of years old and has always been a source of inspiration for textile designers around the world. Provencal prints, for example, is directly influenced by Indian block prints. It is my aim to create contemporary designs by combining the Indian inspiration with modern colours and aesthetics. I hope that my products will bring colour and joy to your own bungalow!
- Owner Minna Hildebrandt